Proceeds benefit the Ucal McKenzie Breakaway Foundation Boston-area youth outreach for soccer and health and Sidekick' 'Care' (Special Needs) programs
SUNDAY, OCTOBER 23 | NEWTON, MA
5K Run | 1K Walk | 1K Run
ALL AGES
BOYS | GIRLS | MEN | WOMEN
Starts: 9 AM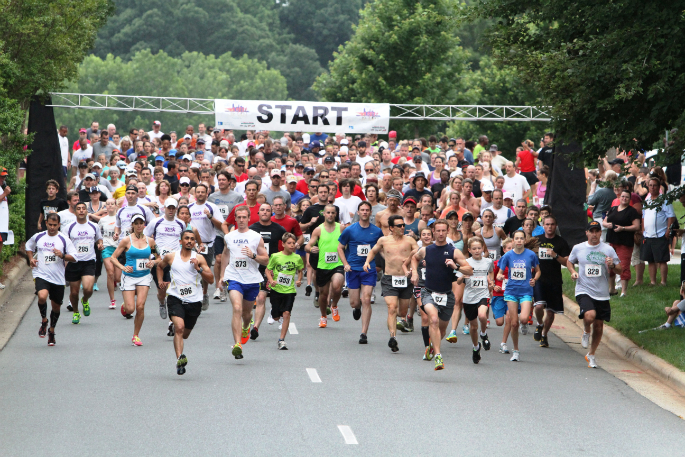 RUN & PLAY FOR BOSTON-AREA YOUTH & CHILDREN WITH SPECIAL NEEDS
Come run for city youth health! Choose between a 5K run or 1K walk or 1K run (KIDS!). Presented by SK Running Club and UMBF.
COURSE
The race will start and end on Newton North High School's campus at 457 Walnut Street, Newton, MA.
NUMBER PICK UP | IN-PERSON REGISTRATION
Numbers will be available for pick up on the morning of the race beginning at 8am at Newton North High School.
In-Person Registration will also be available and will be an additional $5 charge from online advance.
3v3 Soccer & Health Tournament
Register: sidekicksportsacademy.com
Start: 11 am
Bring your competitive spirit to our 3v3 tourney for players of all ages - boys and girls, men and women! Presented by Sidekick Soccer Academy and UMBF.
SPECIALS!
Between the Race and Tournament, Keasel Broome, Barbadian National Team Goalkeeper and Major League Soccer Draft Pick, will perform a special, high-performance goalkeeper session. Children's Hospital will educate on concussion awareness and Whole Foods will fuel us with healthy eating information and healthy snacks.
CONTACT
For more information, please contact Zach at sidekicksportsacademy@gmail.com or Suzanne at 617.365.6804. We look forward to seeing you in motion!
LOCATION:
NEWTON NORTH HIGH SCHOOL
457 Walnut St, Newton, MA 02460
5K Run | 1K Walk | 1K Run
Cost: $20 - $30 depending on event
3v3 Soccer Tournament
Cost: $150/team (max: 5 players per team)
WANT TO SUPPORT YOUR COMMUNITY EVEN MORE?
TOP 3 FINISHERS
in each Division will receive a prize
Overall | Men | Women | Kids (1K Run)
Ages: 19 - 29 | 30 - 39 | 40 - 49 | 50 - 59+ 
CHAMPIONS
in each Division will receive a prize
Men Open | Women Open | Adult Co-Ed Open
Boys U6, U8, U10, U12, U14
Girls U6, U8, U10, U12, U14
Sidekick Soccer Academy 'Kick with Care'
Ucal Mckenzie Breakaway Foundation
Pro Goalkeeper Keasel Broome in Action!